Join Our Telegram channel to stay up to date on breaking news coverage
RPL price has continued to pump this week after recording a splendid performance in 2023. The decentralized finance (DeFi) Ethereum staking platform's value is up 16% in a week, 50% in two weeks, bringing a cumulative 88% growth in just 30 days.
RPL is among the few tokens in the market that are already in the green, with gains surpassing 37% year-to-date. Intriguingly, the token is only 37.6% shy of its all-time high of $59.46 in November 2021.
This massive rally can largely be attributed to a spike in demand for RPL tokens, following listing announcement on the Binance Innovation Zone roughly a week ago. Trading for RPL started on January 18, after which it soared 82% to trade new 2023 highs at $58.55.
However, RPL price pulled back almost immediately and now is exchanging hands in a range between $35 and $40. Investors have different avenues to trade RPL on the Binance Innovation zone, including pairs with BTC, BUSD, USDT and margin trading.
It is worth mentioning that the Binance Innovation Zone is a platform for traders who have piqued interest in newer tokens while taking advantage of safeguards that help to control risks associated with such assets.
(2) Binance on Twitter: "#Binance will list @Rocket_Pool $RPL in the Innovation Zone. ➡️ https://t.co/RzkGibwpVU https://t.co/4ZHN7u1aFQ" / Twitter
RPL Price Skyrockets as Ethereum Staking Momentum Ramps Up
Investors are scooping up more RPL tokens as the crypto community grinds toward the much-awaited Ethereum Shanghai upgrade. This upgrade is in particular, relevant to investors who staked ETH in the Beacon chain when the network was preparing the colossal transition from a proof-of-work (PoW) to a proof-of-stake (PoS) consensus algorithm.
Rocket Pool (RPL) has made a name for itself for removing barriers to entry that are associated with many staking platforms. It simplifies the process of staking Ethereum in addition to reducing the minimum threshold for locking up tokens in smart contracts.
With RPL, users have the opportunity to stake their ETH with node operators, in turn, they are granted a new token called rETH, with the same value as the staked tokens. RPL is used as the platform's insurance collateral as well as for governance purposes.
According to blockchain data from Dune Analytics, Rocket Pool is the third-largest liquid staking platform for Ethereum behind Lido DAO and Coinbase. Lido accounts for 75% of all ETH2 liquid staking balances, with Coinbase holding 17% and Rocket Pool at 3.4%.
Ethereum Shanghai Upgrade Calls Attention to Liquid Staking Tokens Like RPL
Liquid staking has become the in thing in the crypto industry and continues to gain momentum ahead of the Ethereum Shanghai upgrade. The upgrade is expected to come out in March and will for the first time, allow investors to gain access to ETH staked on the Beacon Chain.
(2) jasperthefriendlyghost.eth | jasper.lens on Twitter: "Enjoying that $RPL pump? I'll be going live tomorrow with @langerstwit and @NickAshleyNZ from @Rocket_Pool to discuss some important topics: – $rETH oracle progress multi chains👀 – thoughts on inaugural grant and bounty round – self-limiting principles https://t.co/Pdomxifxbj" / Twitter
The move will be significant to liquid staking platforms like Rocket Pool because investors prefer having access to the value of their staked tokens for use in generating more income.
Rocket Pool has also edged above other liquid staking platforms for its integration with custody wallets like MetaMask and Trust Wallet. This feature would see more liquidity directed to the platform, as the integration makes staking convenient.
(2) Rocket Pool on Twitter: "With optimisation work now complete, @TrustWallet users can stake with Rocket Pool directly via browser & mobile. We're the first Ethereum protocol to be supported in this way, marking another step in a growing list of integrations for Rocket Pool!" / Twitter
RPL Price Grinding Toward Support, Time to Buy the Dip?
RPL price is trading at $36.62 after sliding 8% in 24 hours. Following the listing on Binance, the token spiked to $58 but plunged to $30.72, testing support provided by an ascending trend line, as observed on the four-hour time frame chart.
The 50-day Exponential Moving Average (EMA) (in red) reinforces support along the trendline, allowing RPL price to form a higher low pattern. Meanwhile, its upside has been capped by a strong seller congestion at $40.00.
Short-term price analysis shows that the ongoing correction may retest the confluence support at $35.00, created by the rising trendline and the 50-day EMA. Traders will be looking forward to entering new buy positions as RPL price bounces from this level. In case losses intensify, investors should put the 100-day EMA (in blue) $32.18 in mind as a tentative support. If push comes to shove the 200-day EMA (in purple) at 28.24 will come in handy.
On the upside, a break above the resistance at $40.00 would ignite another rally in RPL price back to $58.00 while clearing the path to the all-time high at $59.46.
Here's Some RPL Alternatives To Consider
Investors may want to check out some of the best presale cryptos in the market. The altcoins below have been carefully selected and offer a better risk-reward ratio for those looking for both quicker and long-term returns.
Meta Masters Guild (MEMAG) is the first mobile-focused web3 gaming platform, promoting play-and-earn initiatives. MEMAG is selling out fast in its third presale stage, having raised $1.27 million.
FightOut (FGHT) is a Move-to-Earn fitness app aiming to introduce an ecosystem that gamifies the fitness lifestyle. Investors are buying FightOut in an ongoing presale, with $3.38 million raised so far.
Similarly, traders may consider buying Calvaria (RIA) as the best play-to-earn token to buy in Q1 2023. Investors need to rush as only 4% of the tokens are left before the presale closes.
Related Articles:
Meta Masters Guild – Play and Earn Crypto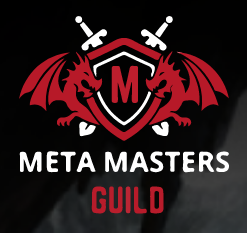 Innovative P2E NFT Games Library Launching in 2023
Free to Play – No Barrier to Entry
Putting the Fun Back Into Blockchain Games
Rewards, Staking, In-Game NFTs
Real-World Community of Gamers & Traders
Round One of Token Sale Live Now – memag.io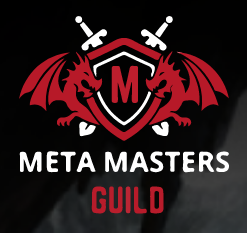 Join Our Telegram channel to stay up to date on breaking news coverage

Credit: Source link