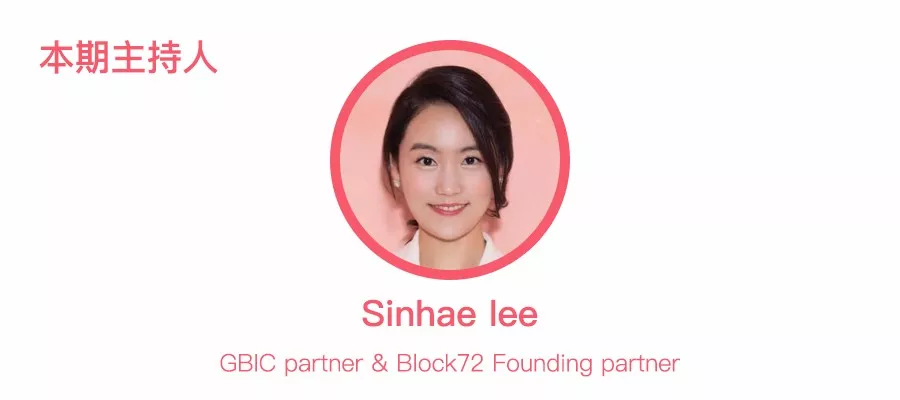 [South Korea station No.9]
Available in Vietnamese at www.atfnews.vn
In 2012, she joined China's Travel Channel. The programs she hosted include: "Beautiful Destination", "Go as far as", "How beautiful is the world". In 2014, she co-founded OKCoin. In the same year, she became a guest of the well-known job hunting variety show "Only You", promoting Bitcoin and the blockchain industry as the representative of female entrepreneurs. In 2015, she joined Yixia technology and served as Vice President, responsible for the marketing of the company and its products. In 2016, she set up China's largest live-streaming platform. After she joined Yixia technology, the company completed two rounds of financing successfully, with a market value of more than 20 billion yuan. It has two well-known mobile applications including Miaopai, Xiaokaxiu and Yizhibo.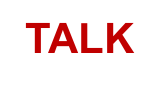 Lee
Hello Everyone! I am Sinhae Lee from GBIC & Block72. GBIC is a blockchain/crypto fund based in US, China, and Korea. Block72 is its consulting arm to help blockchain/DLT companies with their go-to-market strategies to enter the U.S, Korea, and China by being a trusted partner. I am very honored to have He Yi for today's 499 interview.
Who is the person that had the most influence on you in the process of starting your business?
Yi:
I think that the person that has the biggest influence on me throughout my entrepreneurial career is my current partner CZ, definitely. Without him, I may not have the courage and confidence to join this world-class company, although this has always been my dream. I'm lucky to have him around, who helps me to strive for and finally achieve this goal. At the same time, CZ is much more mature than me in management, experience and mentality. Our goals are consistent, and our skills are complementary, so together we make a success out of Binance.
Both OKCoin and Yixia Technology gave me a lot of opportunities and space, bringing out the best of me. So I feel that throughout this process, I have learnt and grown a lot. Just as the saying goes, all the people you meet along the way are your teachers. This is how I feel.
Lee:
What do you think would be your most likely career if you had not engaged in the blockchain or cryptocurrency industry?
Yi:
In fact, I have worked in quite a few different industries and have been through a lot of tests. For example, I used to work as a psychological counselor, a lecturer in university, a host, and even had the opportunity to become an actor. But in the end, I chose the blockchain industry because of my great enthusiasm for it. Plus I've always wanted to become an entrepreneur, so I think I will eventually start my own business in the digital currency industry.
In fact, when I joined the industry in 2014, it was not the prime time of the blockchain industry. Because after the first peak at the end of 2013, there was a slump. Things did not improve until 2015 and 2016. So after all the twists and turns, I still found myself back to the industry. It's like my destiny.
In a word, it seems that this is the best opportunity and choice for me. What you have right now is the best.
Lee:
"What you got is the best thing". Love how He Yi phrased the sentence 🙂
Will blockchain become your lifelong career?
Yi:
I think one's life is very, very long, and the focus of one's life varies from stage to stage. I am not sure if blockchain will be my lifelong career, but I am very certain that when I am here, when I am in an important position, I will try my best to at my job, in other words, to "all in".
At least for now, I think I am ready to fight for the development of blockchain for my entire life. Because I often say that Binance is not simply running a business; it is creating history. Our past experience, data and achievements have proved that we have made history. At least among startups, there is no other company that can grow into a world-class company within such a short period of time like us. I believe that we will create more miracles in the future, and we hope that we can still have your support.
Lee:
Thank you for your sharing. Now I'd like to ask some questions about Binance.
Binance has recently released the Binance Chain Testnet, Binance DEX and Binance Launchpad, with projects of BitTorrent, Fetch.AI and Celer. Why choose to restart Launchpad at this time? What is the goal that Binance Launchpad wants to achieve? What is the reason for the success of Launchpad?
Yi:
The first question is about Binance's recent launch of its own currency BNB, its decentralized exchange and its Launchpad project, and the second question is about Launchpad. First, in fact, the planning of both BNB and DEX started way back in March 2018. If you have been paying close attention to us for a long time, you must have heard some new about them. So what we are doing right now is just implementing the original plan at our own pace, completing the task step by step. It turns out that we could launch them this year, so we did it. Some may say that we have chose this particular timing on purpose, but in reality, we just follow our original plan, honoring the promises we made to the public.
The second question is about Launchpad. Actually we introduced two projects in late 2017 and early 2018. But we suspended our Launchpad after these two projects. We did not reboot the project until the entire market entered the correction phase. A crucial reason behind is that we think last year there was an irrational hype and too many bubbles around the industry. Now the industry has begun to cool down, entering the correction period. It is at this time that those who are developing real and meaningful projects, and those who remain rational, stands out. The Internet industry has been the same. It is precisely when the bubble.com burst that many of the great companies we have today were born, such as Amazon, Alibaba and Tencent in China, and PayPal. Many of them slowly developed after the bubble burst, and then they gradually became giants. For us, it is the same. We want to find the most promising projects of this industry during the correction period, and help them grow into the first-tier companies in the blockchain industry. So this is a long-term strategy instead of a short-term one. It is about quality instead of quantity.
For us, Launchpad may not be successful project right now, and it is still in need of constant adjustments. We are also looking forward to your suggestions and opinions about it. For now, we regard Launchpad as a benefit for the market, as our pricing is lower than market price. For projects, Launchpad is not only a platform for financing, but also a platform to obtain users and resources. We hope to achieve a multiple-win situation between users, projects and platforms, bringing benefits to all parties. A good business model must be a win-win situation instead of a zero-sum game, and that is to say, if only the platform and the project are making money while all the users are losing, then users will abandon the former eventually.
A few more words about the market. In fact, at present, many newcomers think that it is a bear market. But in fact, compared with 2014 and 2015, the market has expanded a lot, let alone prices of currencies. Back then, prices remained at around 400 USD. So if you look at this industry with a long-term perspective, you will have much more confidence and determination. So, in order to succeed in the blockchain industry, it's vital that you walk at your own pace and do not go with the tide.


Lee:
"Binance has already announced the plan in early 2018. We are just executing the plan at our own pace and working towards our goal". "In my opinion, Binance Launchpad is still in the process of adjustment and evolvement. We would love to hear everyone's feedback."
How does Binance select projects for Launchpad? Among many criteria, what are the key factors in the selection process? E.g., background of the team, token economy, technology, etc?
Yi:
The selection mechanism of Launchpad is actually a bit stricter than listing on Binance. In fact, both Launchpad and listing follow some basic principles. First, the project and the team should have real faith in the industry, and they should persevere with the cause. Secondly, as for the team itself, it should be experienced enough. That is to say, the team should be responsible and reliable. It must display certain advantages, and maybe the team has already created value for the industry. Thirdly, real breakthroughs and accumulations in technology. For example, when subject to tests and reviews, a project's codes should be logical. Or the project should have a special trump card, a competitive edge over others. To go deeper, we also check the credit records of the team members, ensuring that they are not involved in frauds or scandals. Then we review the model of the project. For example, whether it puts forward a business model or a community model, and whether the model is viable. All these factors are taken into consideration. Each project may have its own advantages, so in practice, our standards will be slightly different from case to case. Because for now, we ourselves also use different evaluation system when developing projects internally. We are adjusting and improving the selection mechanisms of listing and Launchpad continuously, as it is impossible to get a perfect mechanism from the outset. In fact, there is a simple way to test your project – put it on the venture capital market. If the project is extremely popular among VCs, then very likely, it can survive and thrive in the blockchain industry. Of course this is also related to the pricing. If the project itself is of low quality, then relating it to blockchain is of no use. In other words, our criteria are become increasingly strict, taking more parameters into consideration. So both listing and Launchpad are increasingly difficult to enter.
Lee:
"Both Binance Listing and Binance Launchpad emphasize: 1. The team must BELIEVE IN the industry 2. Experiences 3. Technological breakthrough".
"Also, the principles are improving all the time."
Some people think that Binance Launchpad has been successful as it is backed by Binance, rather than because of IEO being the new trend. What do you think of this? Also, any future perspectives on this trend?
I post a message on Weibo a few days ago, saying that I don't know who proposed the concept "IEO", but I'm sure it was not put forward by Binance, because I myself don't know what does the "E" in "IEO" represent. Later I was told that it stands for exchange. All I can say is that Binance is just doing what it should do, that is, supporting high quality projects when the market is relatively depressed, helping them to get finance, users, and resources, and setting a reasonable price for these project. It doesn't matter what we are called, and both IEO or ICO are fine. What matters most is why we started from the very beginning. The original intention is very important. It is not like, creating a business model and issuing a token on a trading platform, then you will definitely succeed, or you will definitely fail. The success of a project is much more complicated than that.
Binance certainly enjoys some advantages in the selection of project, because we have more projects to choose from. Most of the projects would like to enter our platform. Secondly, we have been involved in listing for a long time, so we have accumulated a lot of experience. Our evaluation of the project is more mature than new platforms. Of course, experience also requires updates and optimization. Thirdly, we may have more bargaining power in pricing than small platforms. After all, we have tens of millions of users. If a project wants to connect with our users, then it is certainly willing to compromise and accept a lower price.
In general, I think we will have more say and advantage in terms of evaluation and selection of project. To put it in another way, even when a concept is popular, for example, when everyone wants to start their own business, still, why only a few can succeed?
Lee :
LOVE how He Yi answered this question. True thought leader in the industry!
Can you tell us which areas Binance Labs will be focusing on in 2019?
Yi:
Binance Labs actually consists of three different parts. First, investment in fund; secondly, investment in projects; third, incubation.
The business of investment in fund has been quite stable. For more information about our direct investment, you may refer to Labs. There is much information about the projects we invested last year. Most of them are not about the issuance of a digital currency, but about the development of the entire industry. The incubation project is relatively simple. Last year, our first session incubated eight projects, which have already entered the market. The second session has already begun, and we also welcome your attention and suggestions. If you are interested, you can sign up for the third session.
Labs' investment, both direct investment and incubation, is not focusing on a certain racetrack. We do not flood a certain category with all our investment, and instead, we pay more attention to the project itself, based on the standards I mentioned before. Just like Launchpad, our choices depend on whether the team is reliable, whether the business model is feasible, whether the project is likely to generate the next killer application in the blockchain industry. I think in general, we are more concerned about the project itself.
When you want to get the Labs investment, ask yourself, what kind of competitive edge, what kind of trump card do I have? Why must the investors come to me? If you can't answer this question, then it is quite difficult to get the VC.
Lee:
We will speed up so that we can cover more questions.
People can now buy cryptocurrency via credit card through Binance's own wallet (Trust Wallet). The recent movements made by Binance are impressive. What are some of the other goals of Binance this year?
Yi:
I am actually fond of discussing an "old-fashioned" topic, that is, the mission, vision, and values of a company. These reflect the corporate culture of a company. The recent performance of Binance has been impressive, but I don't think this means Binance has already succeeded, because we are still progressing step by step at our own pace. I think we can always do better. For us, I think the ultimate mission is to realize the free flow of value. CZ calls it the freedom of money. As for vision, we hope that we can become the underlying system of the blockchain industry. In terms of values, we are always dedicated to one obligation, that is, protecting the users. This means that we should establish a platform of fair trade.
Therefore, all of Binance's business, be it BCF or Trust Wallet, fiat or public blockchain, are based on this values. So we do not plan to introduce too many new businesses this year. Instead, we will concentrate on improving our existing businesses, on building, SAFU, security, improving user experience, and offering more choices to our users.
In the past one year, we have completed the construction of the entire ecosystem, adding Binance Labs, Binance Blockchain Charity Foundation, Binance Research, Binance Academy, Binance Info and Binance Fiat exchanges, Binance Chain and the Binance Exchange, which is our core business, and the digital currency exchange system, which is our core business. As for 2019, I think we will continue to improve our businesses. Of course, Trust Wallet belong to our application category.
It doesn't matter whether it is called an ecosystem or a group, or whether you have a large number of users or not. I think that one of the important qualities of Binance is that, we always stick to our plan and complete our mission. As long as you make a plan, you should not complain but work towards your goal step by step. Do what you say you will do.
Lee:
"We are executing one by one to achieve our objectives. Binance's long term objective is setting up the right system for cryptocurrencies while protecting the users"
I've heard that you really like Korea and has a big interest in the Korean market. Do you have any future plans to expand into the Korean market?
Yi:
Yes, I like South Korea very much because I took part in a travel variety show in Korea. At the N Seoul Tower, there is still a photo of me. I visited South Korea quite a lot, because South Korea is actually a very important market for Binance. It is often said that if you really like a girl, you will be more cautious when socializing with her and will not act rashly. So now we do have an employee working in Korea, helping us with PR. We also hope that we will have more development in Korea in the future, and if you know someone who are interested in working with us, don't hesitate to recommend them to me.
We have been doing research and survey about South Korea, and we do hope to expand our business to South Korea. Of course, we are really grateful to our supporters in Korea.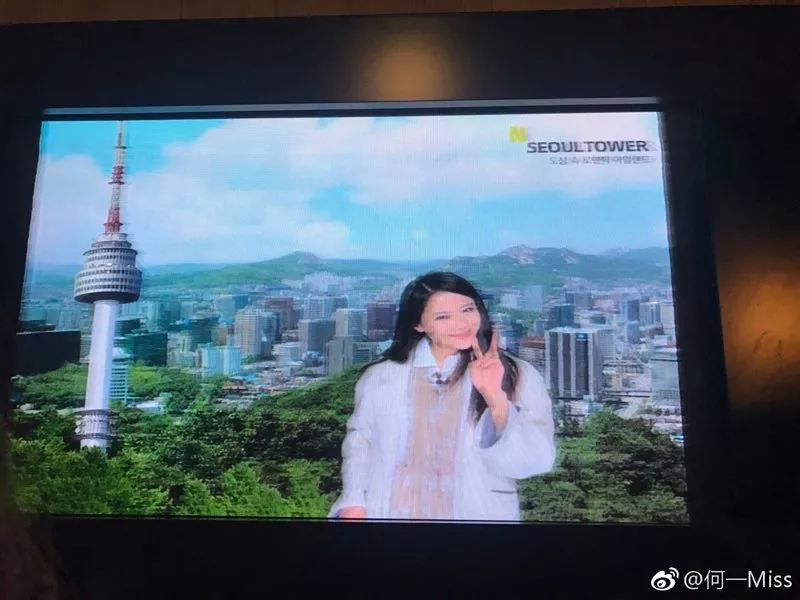 Lee:
The Korean community always welcome you to visit us more often.
The last question from me:
There are not many women right now in this industry, so your presence has great meaning. What do you think women can do in this industry and what is your main goal to achieve in this industry? Do you have any good advice for other females in this industry? Do you have any suggestions to our 499 blockchain community?
Yi:
First of all, in terms of the blockchain industry, in fact, there are more female professionals in Asia than in Europe and the United States, so we have witnessed the rise of women in the blockchain industry, and this group's influence has been growing. This is the bright side. But I think the bad side is that many people still regard women working in the blockchain industry are "beautiful vases", meaning that we are of little use. In fact, I think many women may be confronted with such doubts. In 2014, I once said that, if I am called a "vase", at least I am beautiful, which is not bad at all. So I can take this as a compliment. Therefore, I think for a professional, do not care too much about what others say about you.
Secondly, as a woman, many people will question your ability, saying that you don't understand technology, or you have no background in science. But I think this opinion is wrong. If you are interested, spend some time on learning the technical knowledge of blockchain, trying to understand some basic concepts, and in fact they can be very interesting. So I think it is very important to stay motivated and keep learning.
Last but not least, ultimately, there is no differences between men and women in the business community or in the blockchain industry. Others will not concede to you simply because you are a woman. I think that being a woman is neither an advantage or a disadvantage when it comes to starting a business. When in comes to entrepreneurship, performance and ability matter most.
My dream for the blockchain industry is that Binance can become the underlying system of the entire blockchain industry. At the same time, I also hope that I can realize my own dream through Binance, that is, to build a world-class company. We still have a long way to go, and there are many challenges ahead for Binance. But I will continue to work hard, and I hope you can continue to give us your strong support. Thank you.
Lee:
The price and ranking of BNB has been rising a lot recently, what do you think is the support behind of the price and the value of BNB?
Yi:
BNB's price is related to several factors. First, Binance has tens of millions of users. Its application scenarios has the most users in the entire blockchain industry, and BNB provides discount for users each time they pay their transaction fees. This is a widespread application scenario in the entire blockchain industry, and it will continue to be available. Secondly, the BNB's demo is designed as a deflation model by Binance. Compared with other platform tokens, the total amount of BNB is the smallest.
Secondly, Binance has many external partners. For example, a real estate agent announced today that it will accept BNB for purchase from now on. Our application system is constantly expanding, with more and more new application scenarios being created. That means the value of BNB is constantly on the rise.
Thirdly, the construction of the Binance ecosystem is always ongoing. Previously someone mentioned BCF, which is our charity system, and we also have Binance Info, Launchpad, and other application scenarios. In the future, there will be Binance DEX and the public blockchain, and BNB will be the gas fueling all these applications. Therefore, BNB can be used not only inside the Binance system, but also outside the Binance system.
Everyone knows that the function of Binance's public blockchain overlaps with that of Ethereum to some extent, but ours provides better performance. So we can say that BNB used to be the representative of platform token, and it has now become a currency of public blockchain, which means that it has to be re-evaluated.
To sum up, first, Binance's own trading platform grants value to BNB; secondly, as its application scenarios are constantly expanding, BNB gets more value from entire industry. Now as a public blockchain currency, it will further appreciate in the future. So it is the efforts of the entire team that determine the price of a currency.
Lee:
Thanks so much for participating in the interview. It was such an wonderful opportunity for me to learn about your visions and how Binance is making huge impacts in the industry. I learned a lot personally, and I think it is the same thing for a lot of people here.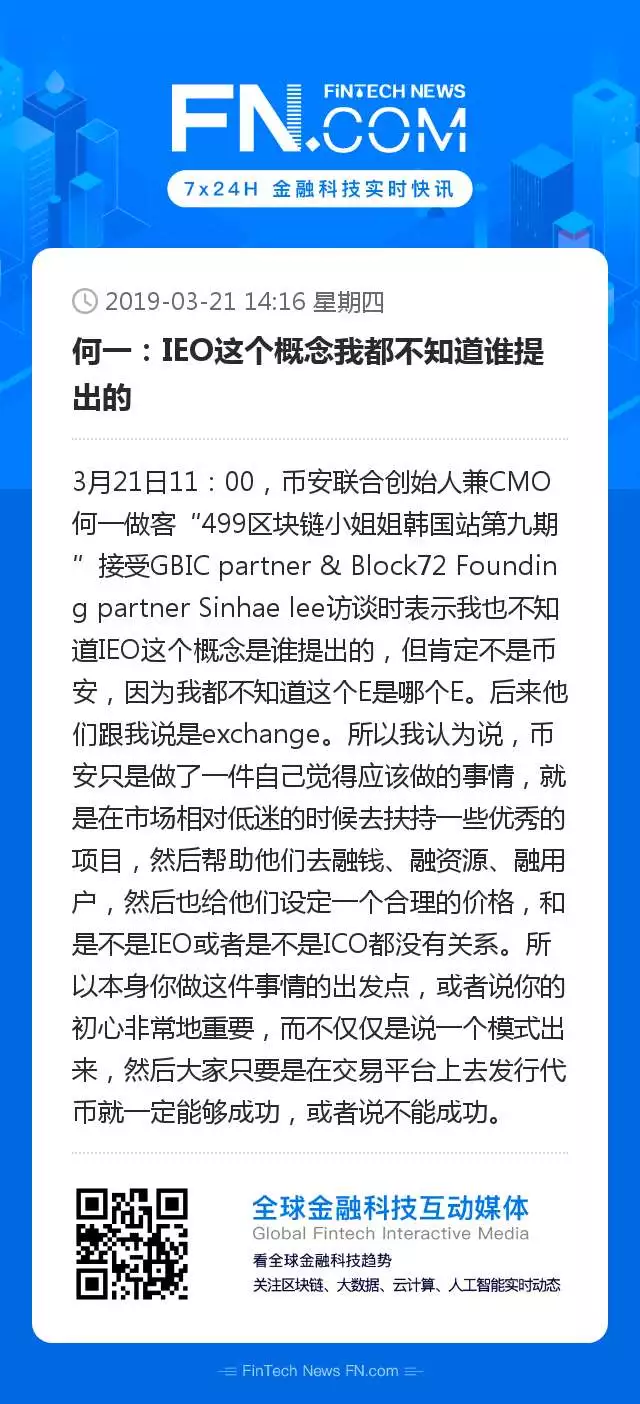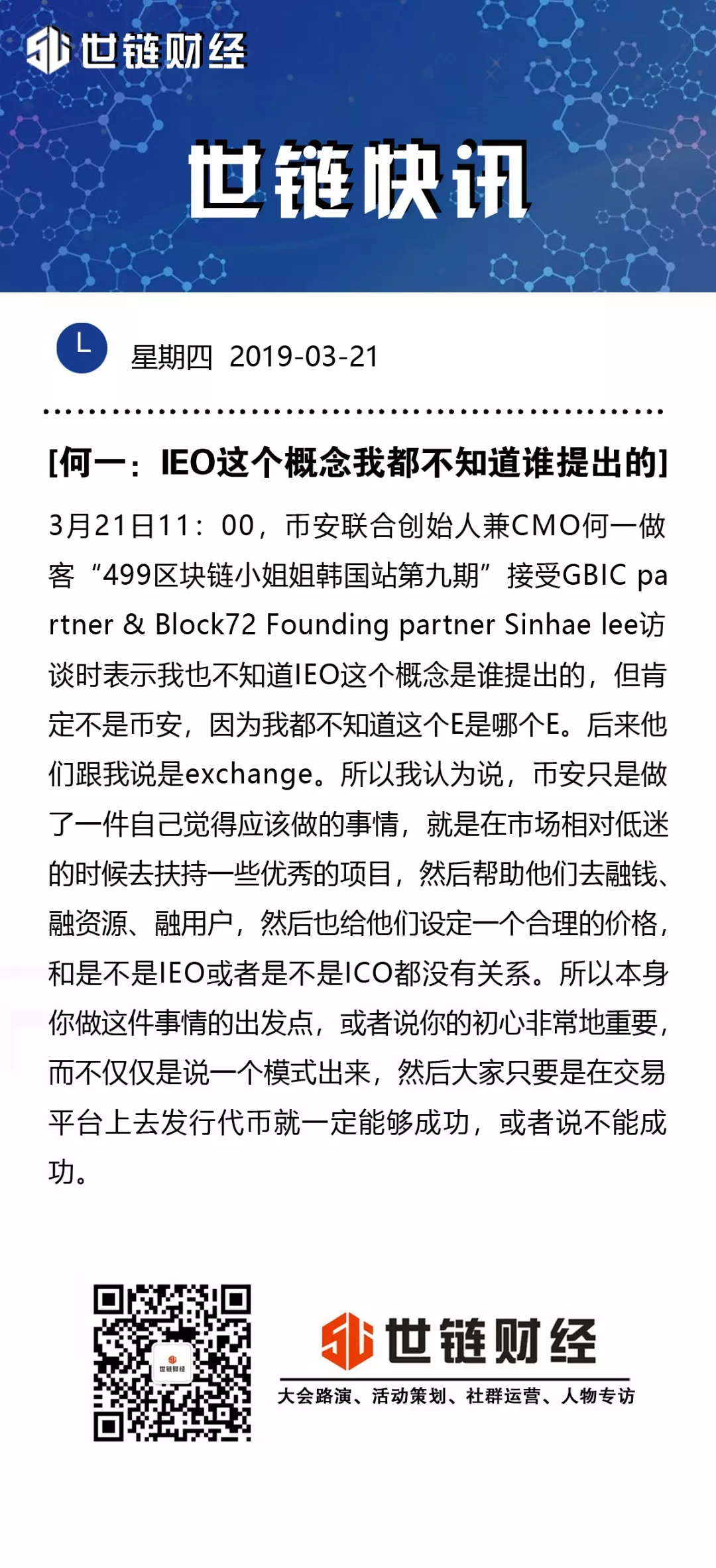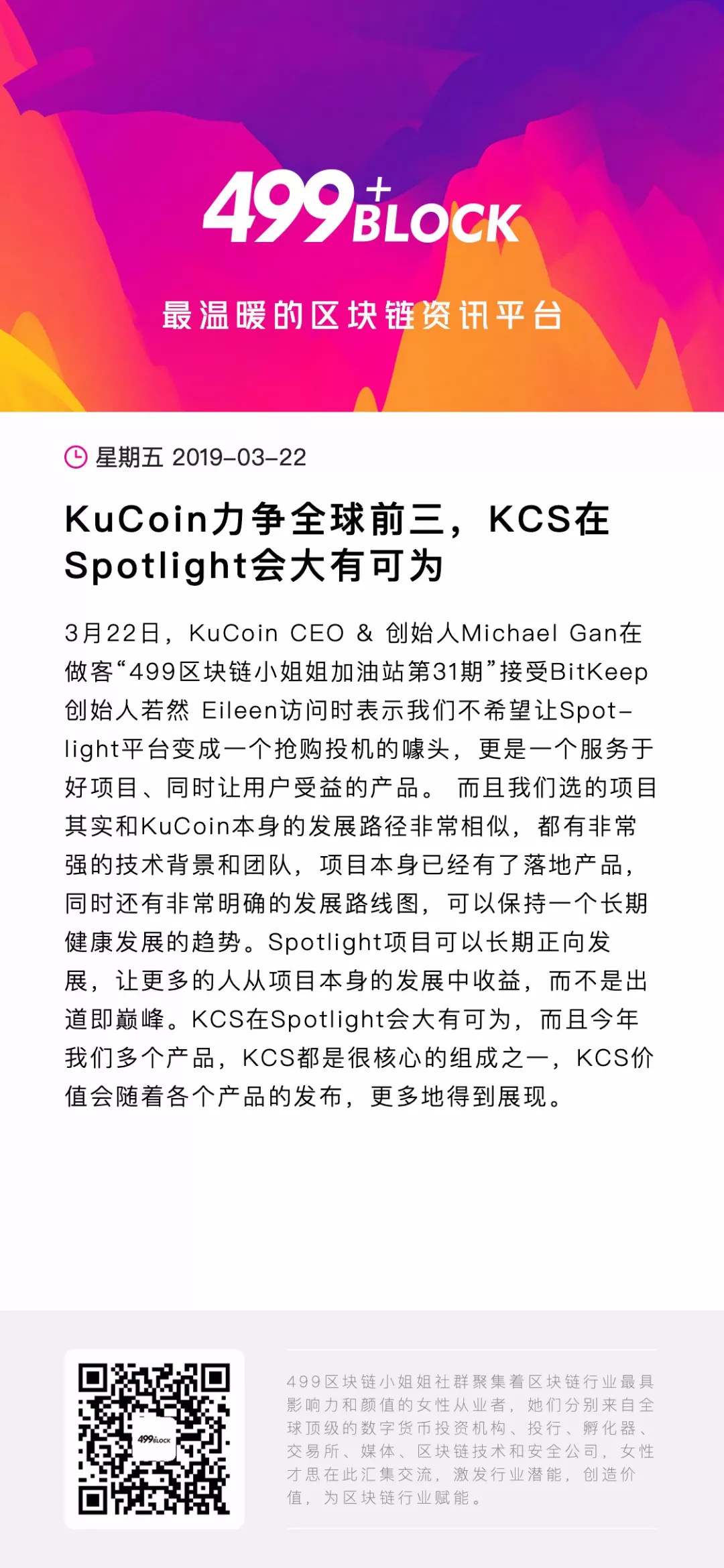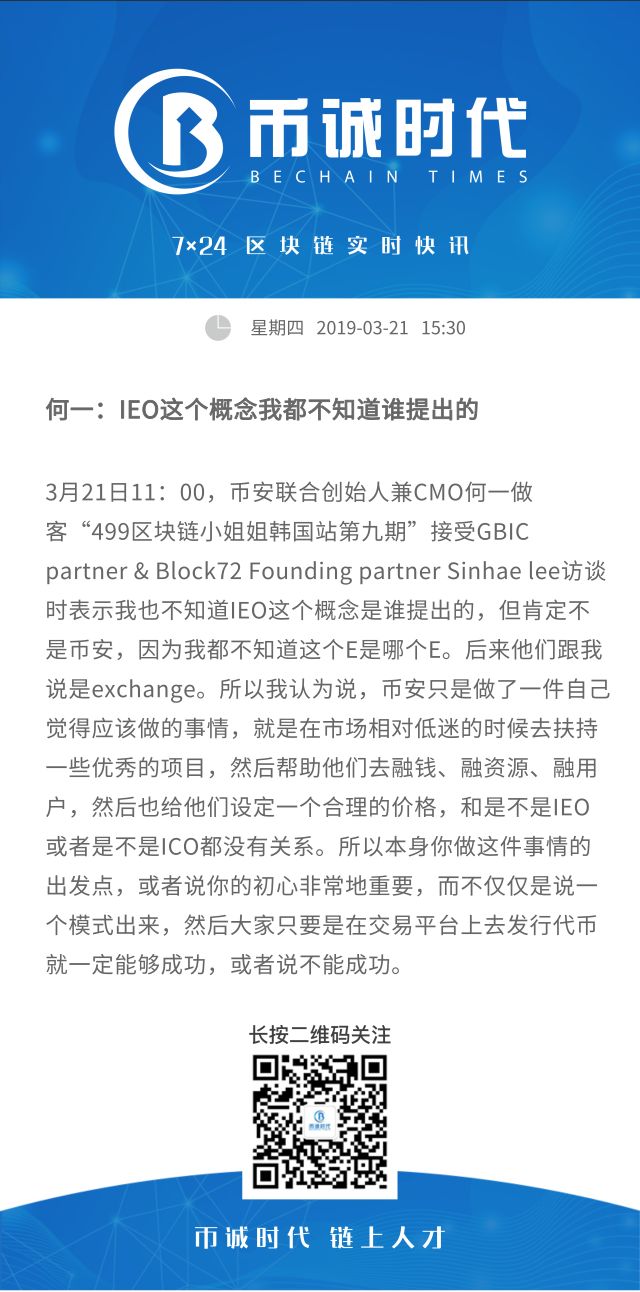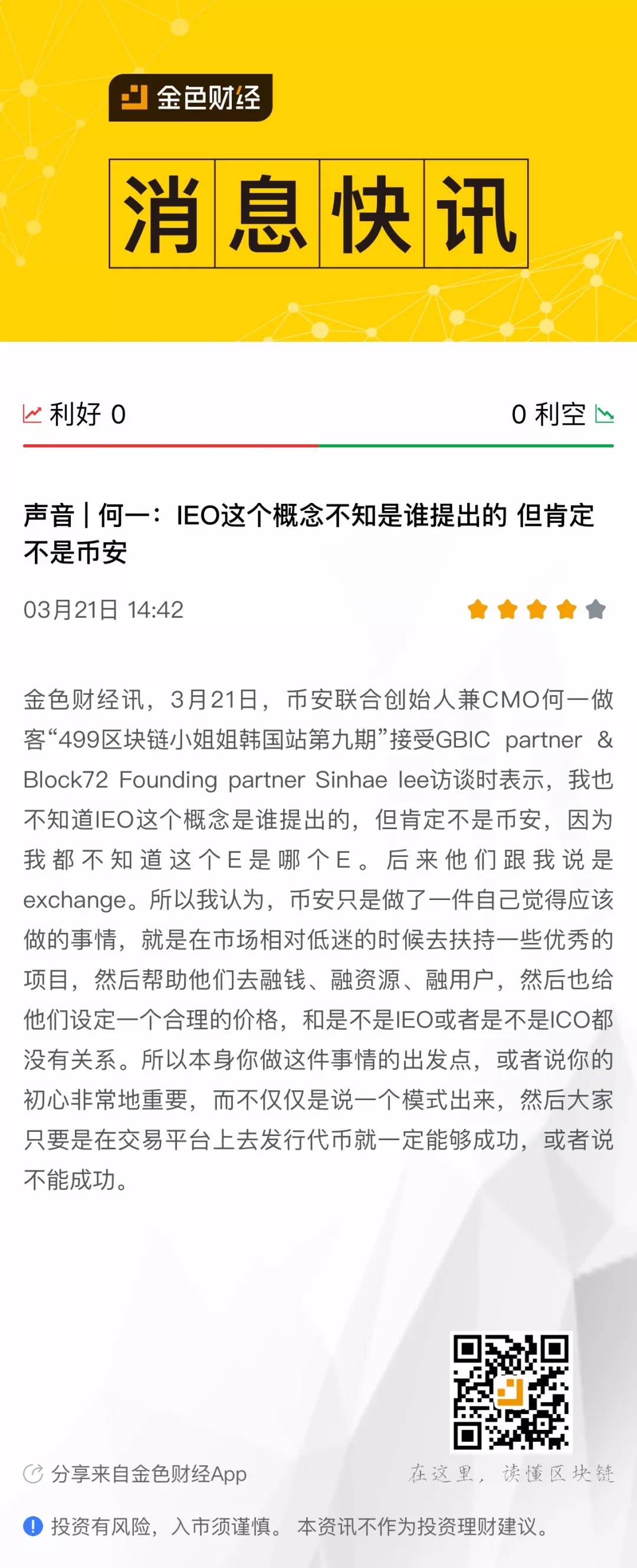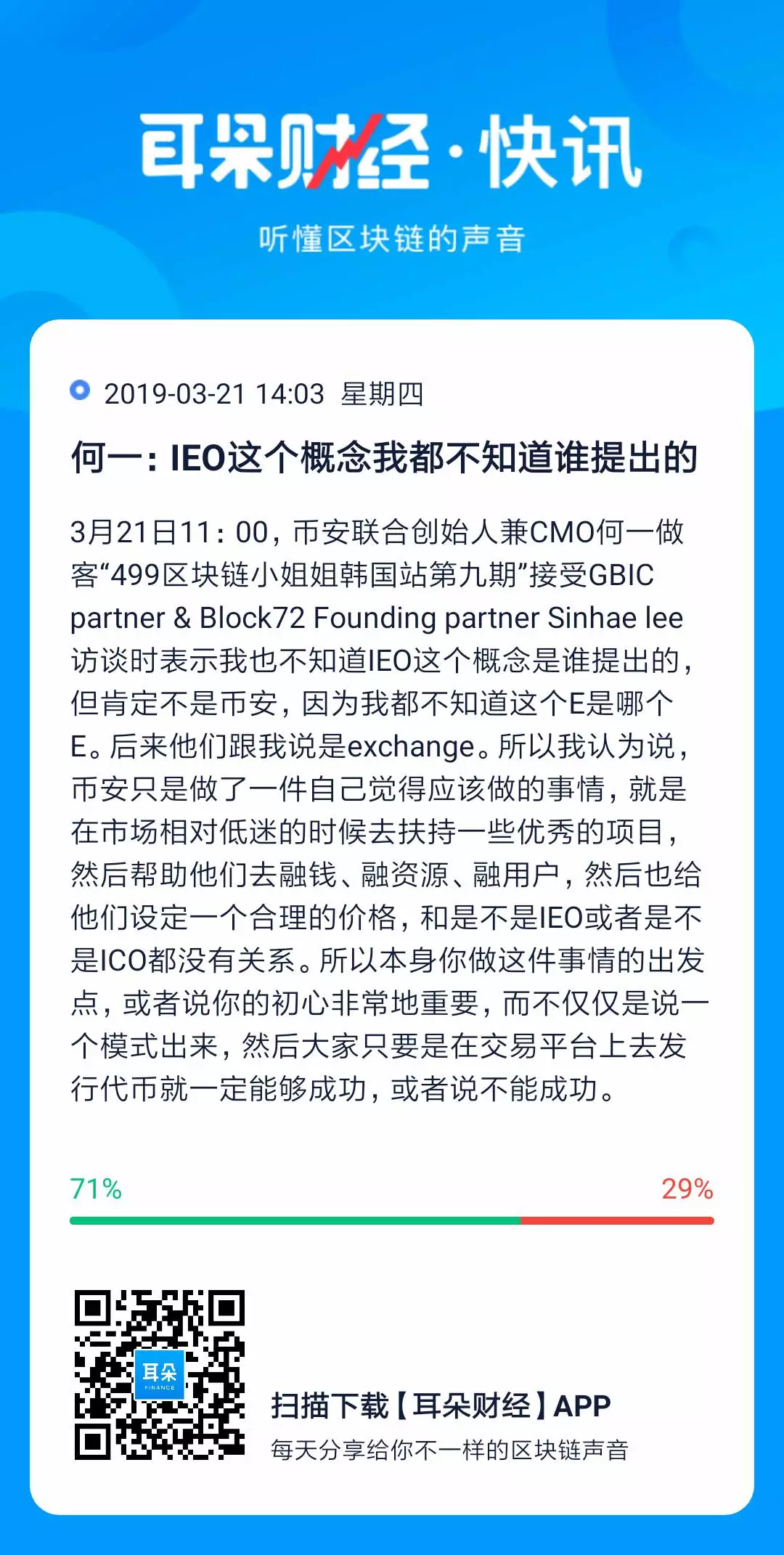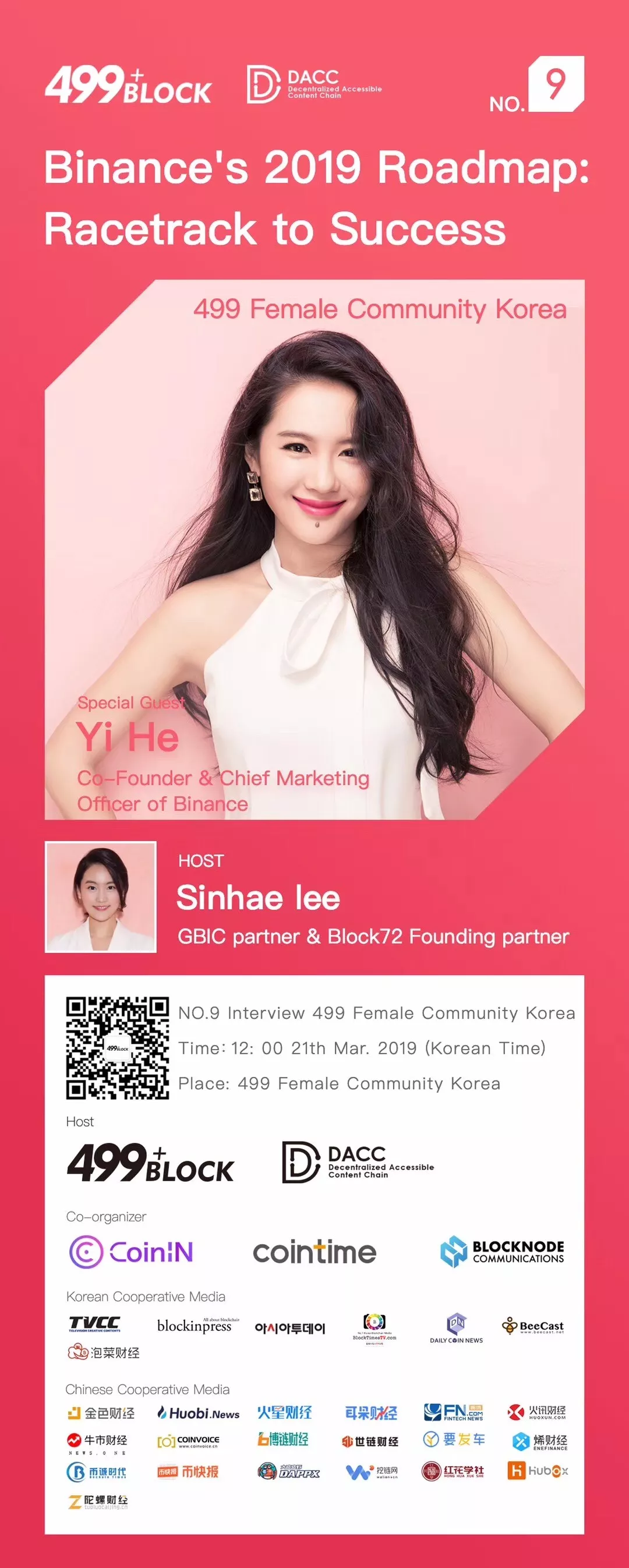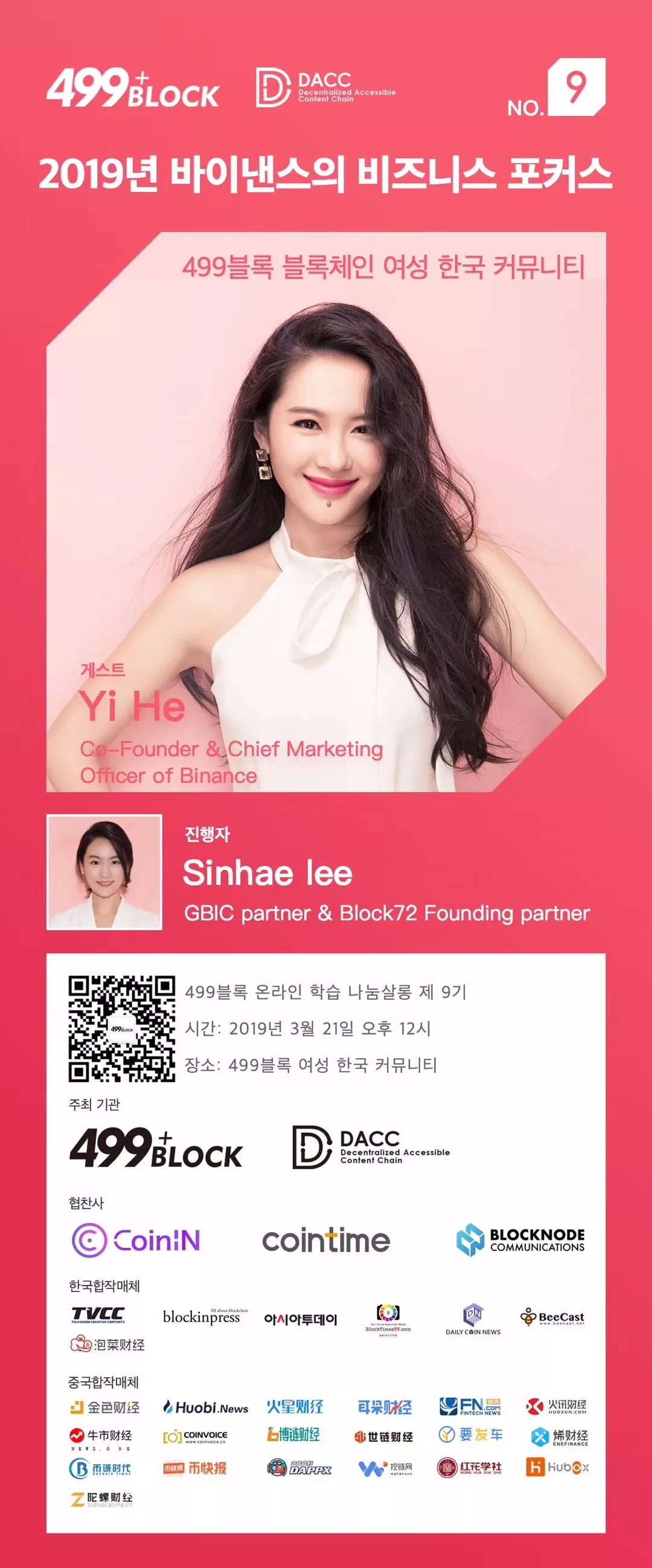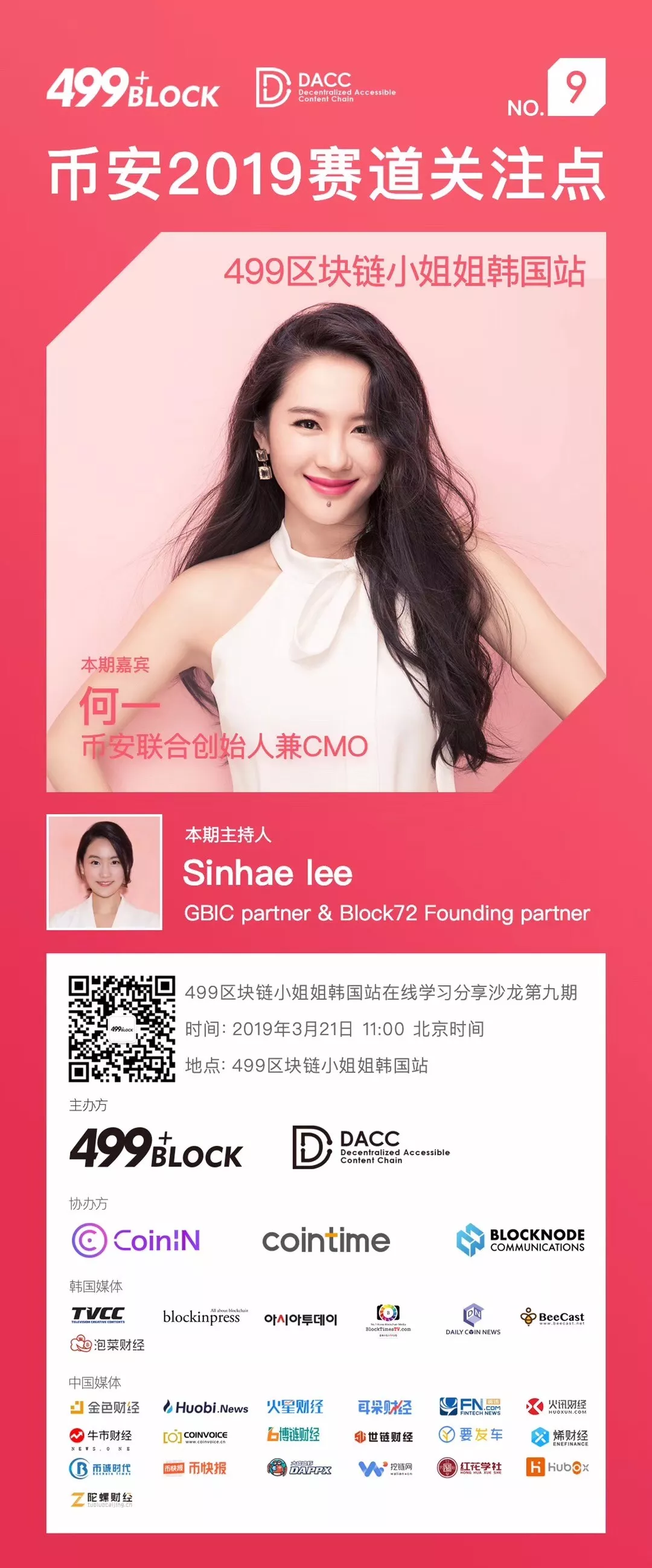 Past review:
Phase 1: 499 Gas Station South Korea Station NO.1 | Park Won Jun: The Positive Function and Future of the Digital Currency Exchange
Phase 2: 499 Gas Station South Korea Station NO.2 | Seong jae Hwang: How VC sees the practicality of blockchain data technology
No. 3: 499 Gas Station South Korea Station NO.3 | Younghoon Moon: The relationship between state and corporate rights in the era of blockchain and decentralization
Issue 4: 499 Gas Station South Korea Station NO.4 | Toby Simpson: Europe is actively raising for artificial intelligence and blockchain
Issue 5: 499 Gas Station South Korea Station NO.5 | Alexander Zaidelson: How to apply cryptocurrency and the application vision of Beam
No. 6: 499 gas station South Korea station NO.6| Junghwan Cho: Digital Asset Exchange, the future of cryptocurrency exchange
No. 7: 499 Gas Station Korea Station No. 7 | Daniel Rufini: Winter of digital money is coming, will spring come back?
BlockAce, official and exclusive node of Asia Token Fund in Vietnam, is a media partner of 499Block.